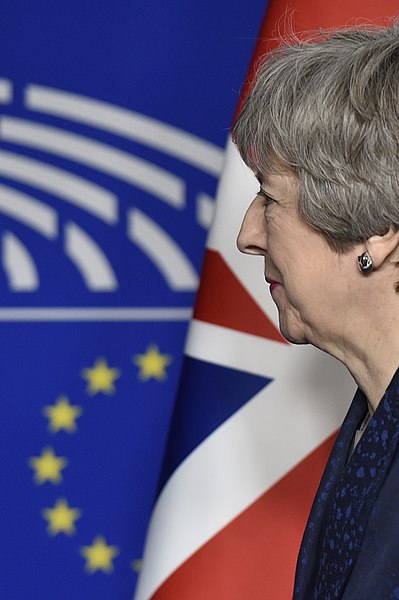 Last night's quip went round the country: "Theresa May fell on her sword—but missed." She is indeed, like Charles II, an unconscionable time dying. That monarch however went on—though not for long—to say that he hoped they would excuse it. No such hope for May: she is already arraigned at the bar of public opinion for having betrayed her country. Until this week, the British people believed that they were leaving the European Union on Friday, March 29th. The champagne was already in the fridge of countless households. Others, perhaps more affluent, were ready to head for wine bars and summon up the waiters. And then came the thunderclap: departure was delayed to April 12th (first) and then to May 22nd if necessary. Paradise postponed came about through the extension request of Theresa May to the E.U., to which they gladly and immediately consented. They had every interest in keeping the British cash cow in good spirits and delivering its daily quota of nutritious milk, a process widely known as milking.
Nothing of this was known until it happened. Theresa May has promised to resign if she gets her deal through Parliament. The downside of this glittering prospect is that if she fails to get her deal through, she stays on. Her Withdrawal Agreement should have been aborted by the Speaker, who declared that a motion should not be repeated in essentially the same words. In this he cited a law passed in 1604, shortly before the terrorist Gunpowder Plot. (This precedent caused a deal of merriment in Continental newsrooms, where they had forgotten that a similar ancient law might have saved their countries much grief. Angela Merkel appeared to think that only modern laws are good laws.) The government overcame the Speaker's objection with a ruse of masterful blatancy: of her two-part Withdrawal Agreement, she proposed only the first substantial part, while dropping the second which is merely a statement of hopes and aims. The matter will be put to the vote today, and it is expected that May's deal will fail.
The ship of state now sails into a storm. Nigel Farage claims that May's "deal" is the modern day equivalent of the Treaty of Versailles, a bad peace after a great victory. He has now taken the leadership of the Brexit Party and will fight for major change in British politics. He has changed the course of history once, and could do it again.