Last Saturday, during lunch with Scott Richert and Aaron Wolf at Rockford's Prairie Street Brewhouse, I expressed suspicion that the coup in Turkey—just over 24 hours old at that time, and in the final stages of collapse—was Erdogan's Reichstag fire: a stage-managed event, carried out by clueless stooges, meant to enhance the power of the manipulative autocrat who was its ostensible target.
My initial hunch was based on what little was known at the time, but even that indicated the plotters' spectacular ineptitude. They did not broadcast any proclamation or statement when they had a chance to do so on Friday evening—e.g. on the state owned TRT network or on CNN Türk, both of which they occupied for several hours—as if they did not realize that declaring one's objectives and creating the impression of irreversible momentum in one's favor is the key to a successful coup d'etat. They did not attempt to secure control over major airports and other key transportation hubs, except for a brief appearance at Istanbul's Ataturk airport which they left just in time for Erdogan's plane to land on return from the Aegean coast. They entered the empty parliament building in Ankara, but they did not occupy the massive and lightly guarded presidential palace complex.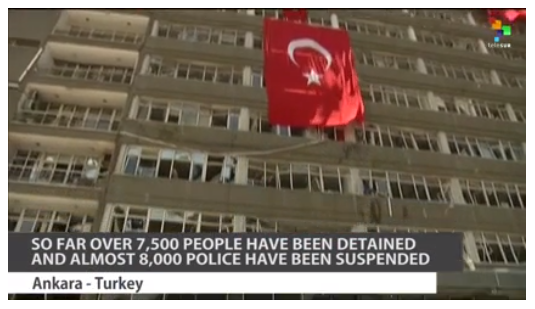 More significantly, it seemed inexplicable that the putschists did not try to isolate, arrest, or kill President Recep Tayyip Erdogan, or his prime minister, or any of some two-dozen senior government ministers and key AKP leaders. This baffling blunder (if that is what it was) enabled Erdogan to rally his supporters via smartphone broadcast and get them en masse into the streets. Aggressive pro-government crowds then confronted demoralized tank crews which were blocking (to no visible purpose) Istanbul's key bridges and some of Ankara's public buildings. Many of those soldiers were unaware of the proceedings in which they were supposed to play a key role, having been told by their officers that they were taking part in military exercises.

That much was clear last Saturday, July 16. By July 19 it had become obvious that the "coup" was the Reichstag fire, the Night of the Long Knives, and Stalin's Great Purge, all bundled into a single package. My considered opinion is not that Erdogan staged the entire show from whole cloth. I believe that he knew well in advance of last Friday's events that some rogue middle-ranking officers were planning a desperate act, and allowed them to proceed because he also knew that they were poorly organized, that they lacked any serious strategy or effective leaders. He had plenty of time to prepare the real coup—that by himself, against all of his real, imagined, or potential enemies—which would be justified by the doomed phony coup. It is significant that the general staff of the Turkish army, whose top brass has been purged of unreliable secularists years ago, knew that a coup was imminent no later than 4 p.m. on Friday—several hours before those tanks appeared in the streets—and took "effective measures" to "thwart" it after it had been launched, rather than prevent it altogether which they were certainly able to do. Last but not least, Erdogan brazenly described the plot as a "gift from God."
Within 48 hours after the "coup's" collapse, some 6,000 military personnel had been arrested and 9,000 police officers sacked or suspended, on suspicion of having connections to the plot. The allegation is absurd: last Friday's episode involved two to three hundred persons at most, including perhaps a few dozen active plotters (some real, some agents-provocateurs). Had a mere one-tenth of the purged soldiers and security personnel actively supported the coup, the outcome could have been rather different. Even more strongly indicative of Erdogan's premeditated scenario is the fact that by Monday almost 3,000 judges and 250 civil servants in the Prime Minister's office had been summarily dismissed.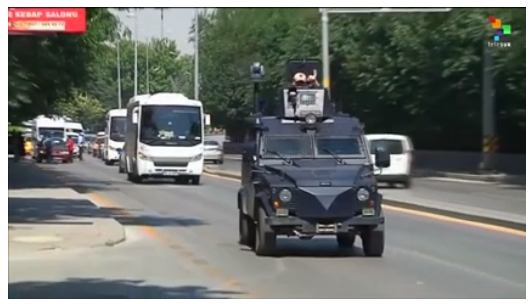 On Tuesday the government revoked the licenses of 24 radio and TV channels. On the same day a thorough purge hit the group that could not be connected to the coup even tangentially: Turkey's educators, tens of thousands of them. The education ministry summarily cancelled licenses for more than 21,000 teachers working in private schools and colleges, suspended an additional 15,000 teaching staff in state institutions, and ordered over 1,500 university deans to resign. On Wednesday the government announced an open-ended ban on work-related foreign travel by academics. In all probability many of the suspended teachers and educators will be rehired, once they pledge their unswerving loyalty to the regime and their commitment to its ideologically based curriculum at all levels of instruction. It seems certain, however, that July 19 marked the end of nine decades of state-sponsored secular education in Turkey.
All of the victims of Erdogan's purges are accused of supporting Fethullah Gülen, influential Islamic cleric long-time resident in Pennsylvania, who had been Erdogan's key ally until four years ago when they had a major fallout. Erdogan blames him and his network of supporters inside Turkey for the coup, but the accusation is spurious. Gülen could not have acted without U.S. knowledge and support. Had the CIA been involved, the coup would have been much better prepared, more widely supported by the Agency's assets in the military and all across Turkey's security services, and certainly more professionally executed. In any event, the Obama administration would not have condoned any such attempt. It prefers working with Erdogan the Sunni Islamist autocrat, a staunch ally of America's fundamentalist "allies" in the Gulf, rather than risking the return of some Kemalist secularists—let alone Kurd-friendly leftists—who may not be willing to continue pursuing Erdogan jihad-friendly strategy which enjoys complete support of the dominant neocon-neolib segment of the Beltway establishment.
This was Erdogan's coup. It enabled him to purge some 50,000 (fifty thousand!) military and police officers, judges, prosecutors, civil servants, journalists, teachers, university professors and deans within three days of its collapse. It enabled him to close dozens of media outlets, having closed or taken over many others, and having prosecuted some 1,800 journalists for "insulting the President" in the past two years alone. The lists of persons to be purged had been prepared many weeks, perhaps months in advance. The mere accusation of "Gülenism," devoid of proof or substance, is as sufficient and as effective in today's Turkey as the accusation of "Trotskyism" had been in Moscow in 1937.
Erdogan is and has been an irascible, egomaniacal and ruthless Islamic fundamentalist all along. This is his biggest coup to date (pun intended), and he is now truly unhinged. His revenge for the "failed coup" will be all the nastier for his awareness that the whole thing is his creation: think Stalin and Vyshinsky vs. Zinoviev, Kamenev, Bukharin et al. Having completed the purge, Erdogan will call a snap election (probably not later than this coming fall). He will unleash his street gangs—tested and proven worthy last Friday night—against the opposition of all color and hue; he will tighten the noose around the Kurds' necks, while keeping the West at bay with the threat of another immigration tsunami; he will ensure that the media scene is as diverse as that of Albania ca. 1955; and he will duly obtain the two-thirds parliamentary supermajority needed to change the constitution, which has eluded him so far. (In order to change the constitution without a referendum, Erdogan's party will need support from 367 members in Turkey's 550-seat parliament; it needs 330 votes to hold a referendum.)
Cui bono? Thanks to the "coup," a gift from Allah in his own words, Erdogan will make himself president for life, a Sultan in all but name, with total, unprecedented powers comparable only to that of Muslim absolute monarchs in Riyadh or Doha. He will enshrine the principles of political Islam in the highest law of the land, and he will thus complete in a few short months the process commenced by the first AKP victory 14 years ago. 
[Images via screengrabs from Telesur]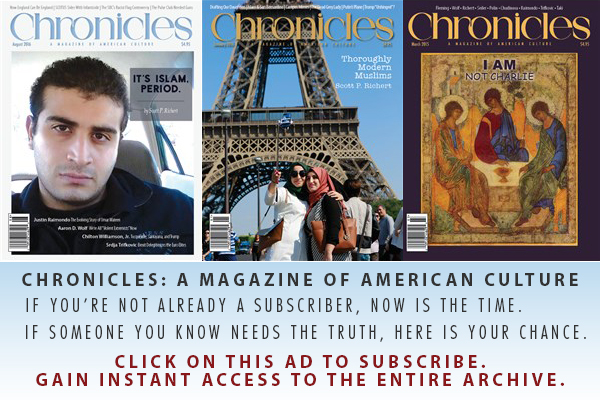 SaveSave