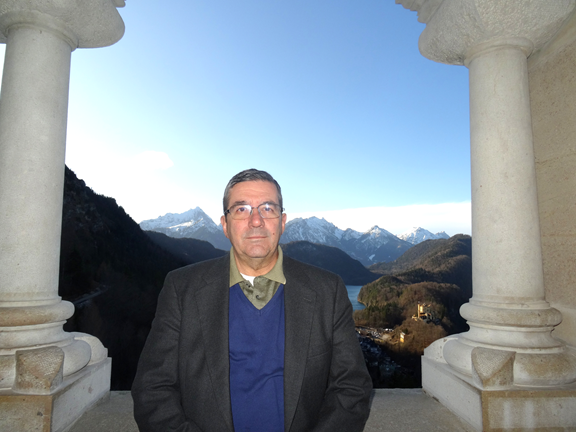 You can read Letter from Germany, Part I here.
This past week has been unseasonably lovely in southern Germany, with crystal blue skies and the temperature in the fifties. I was enjoying the view of the Alps from the southern wing of Neuschwannstein, the famous fairytale castle built by Wagner's mad friend King Ludwig, when the news came that Germany's ruling Christian Democrats (CDU), their Bavarian counterparts, the Christian Social Union (CSU), and the opposition Social Democrats (SPD) would almost certainly form another "grand coalition."
The finer points of the deal may not be finalized until Easter, but its outline is clear: the centrist duopoly is back, and Germany will continue her steady decline into postnational, liberal-totalitarian decrepitude. Of course my German friends and I have known all along that the two establishmentarian machines would eventually get together again, their theatrics notwithstanding. There is no real difference between Angela Merkel's position on various key issues—most importantly on immigration—and that of the SPD leader Martin Schulz. For instance, during the September 4 televised debate, Merkel agreed that integrating over a million migrants she admitted into Germany in 2015 was "a very big task," but defended her decision to allow an indefinite number of refugees then, and her determination to stick to that policy in the future. The only objection Schulz had to Merkel's approach was that she should not have acted without prior agreement from other European countries. In principle, though, they sing from the same page. "People who flee from ISIS, from mass rape and mass violence, come here and we are ready to protect them," Schulz said. "We are proud of that in Germany."
As for those Germans who are not "proud of that," Merkel and Schulz also agree on the need for the draconian new censorship law, the Netzwerkdurchsetzungsgesetz (NetzDG), ostensibly designed to eliminate "hate speech." The German government passed it six months ago, but gave social network providers until the end of 2017 to get ready for its enforcement. NetzDG targets social networks and media sites with more than two million members, such as Facebook, Twitter and YouTube. The law requires those sites to monitor and immediately remove any "hate speech, fake news and illegal material," however defined, or face multimillion euro fines. NetzDG gives the networks 24 hours to act after complaints of offensive material have been filed.
The law came into effect on January 1. Only one a day later, Twitter froze the account of Beatrix von Storch—the deputy leader of the Alternative for Germany (AfD)—saying she had violated "hate speech" rules. Her sin: tweeting her indignation at a New Year's greeting issued in Arabic by the Cologne Police. "What the hell is happening in this country?" she wondered. "Why is an official police site tweeting in Arabic? Do you think it is to appease the barbaric, gang-raping hordes of Muslim men?"
As it happens, the train station in Cologne (which I visited last week, literally a stone's throw from the Cathedral) was the ground zero of mass sexual assaults against German women and girls, including gang rapes and looting, by overwhelmingly Muslim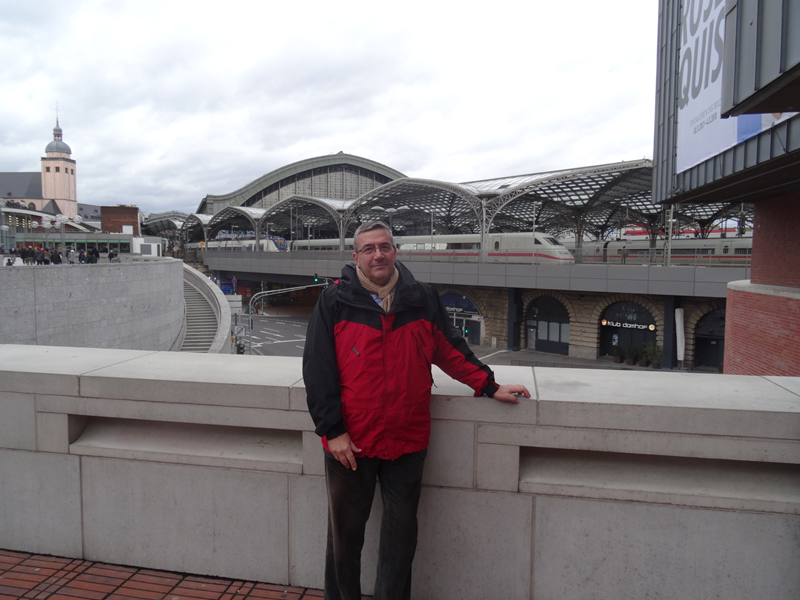 migrants during the 2015-2016 New Year's Eve celebrations. Similar incidents also occurred in Hamburg, Dortmund, Düsseldorf, Stuttgart and Bielefeld . . . but for some 48 hours, a veritable conspiracy of silence by media editors, law enforcement chiefs and politicians reigned in the land. Some months later, German police acknowledged (in a secret document which was eventually leaked) that some 1,200 women were sexually assaulted throughout the country during the night of December 31, 2015-January 1, 2016.
But back to Beatrix von Storch. On January 1, 2018, her account was shut down for 12 hours after Cologne police filed a criminal complaint against her for "hate speech." She subsequently announced that her Facebook account had also been censored. "This is the end of the rule of law," she wrote, posting the message she received from Facebook administrators. In her censored Facebook message she wrote that "Germany is a free country where we can call barbarians by their name. Even if they are Muslims. (I refer to those against whom we are now setting up tents for German women, because the state can no longer guarantee them security outside the tents)." Von Storch was alluding to the creation of a special "safe zone" for women for this year's New Year's Eve party in front of the Brandenburg Gate, which was established at the request of the Berlin police!
As Breitbart.com has pointed out, the new censorship system works outside the rule of law, with no formal investigation into the charges and no opportunity for the accused to defend themselves: "In the case of Ms. Von Storch, it was sufficient for the Cologne police to complain to Twitter and Facebook in order for the social media giants to shut down her accounts." It is to be expected that Facebook, Tweeter and other social media companies will be more rigorous and swift in their exercise of censorship than a corps of civil servants would have been. Germany is a step closer to formally codified anarcho-tyranny. Muslims can assault, rape and rob German women with impunity, their intended victims must withdraw into designated "safe zones," and those Germans who complain will be silenced, promptly and arbitrarily.
It is noteworthy that the likely coalition deal comes over three months after Germany's general election saw large losses for the CDU, CSU, and SPD, which had been governing as a "grand coalition" since 2013. Their differences are microscopic and irrelevant. Predictably enough, Merkel's rhetorical focus is on economic growth, while Schulz's is on "social equity." Merkel favors using surplus revenues to finance a broad-based tax cut, while Schulz want to use tax relief to help low- to middle-income Germans. In reality, they are both enemies of the German people, of its culture and ethnic coherence, and of the European civilization.