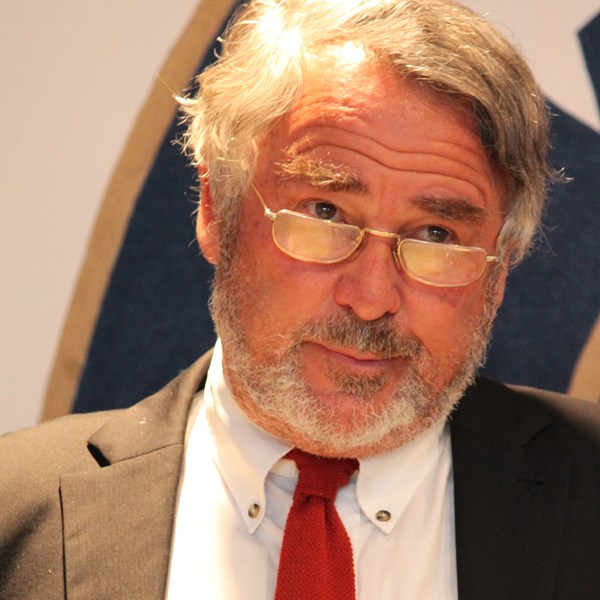 Chronicles and The Rockford Institute have sustained a dreadful personal and institutional loss with the death of our dear friend and irreplaceable contributor Claude Polin, who died early on the morning of July 23 at his flat in Paris in the presence of his beloved wife, Nancy.  He had been ill for several years, during which he suffered much, but always very bravely.  At the time of his death he was struggling to complete an essay about the essentiality of religion, specifically Christianity, to civilization for Chronicles.  The last of his many articles to appear in the magazine was "Impossible Dreams: The West's Undying Love Affair With Marx," our feature story for the June 2018 number.
Claude, Professor Emeritus of Philosophy at the Sorbonne, was associated with Chronicles for nearly twenty years, during which we published dozens of his articles on contemporary politics and political philosophy; on the masthead he was a corresponding editor.  He was also a lecturer at our Summer Schools, and at meetings of The John Randolph Club.  His Introduction to Augustin Cochin's essays on the French Revolution, translated by Nancy, appears in Organizing the Revolution: Selections From Augustin Cochin, published by Chronicles Press.  Claude was a royalist, a legitimist, and a staunch man of the Right, a term he preferred to "conservative."
A full obituary and appreciation of Claude Polin will appear in the September 2018 issue of Chronicles.