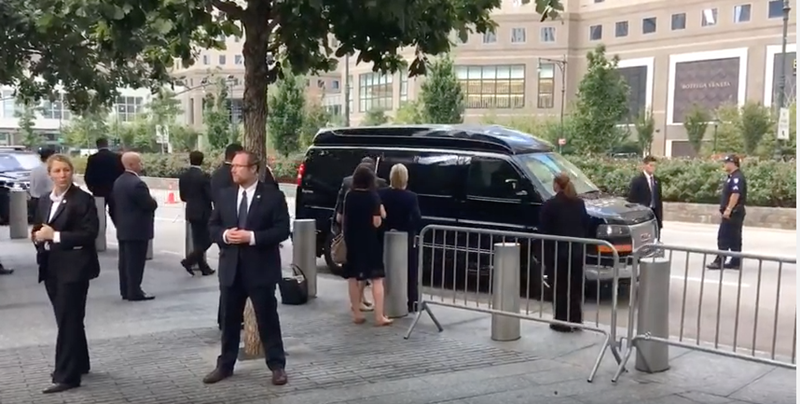 The Fates are even-handed. Eight years ago, John McCain slipped on his way to the podium, and his tongue protruded involuntarily. The cameras caught the moment, and he looked like an old man. That finished his candidacy. He is still going strong, but that moment froze into a general perception. And now Hillary Clinton, for whatever physical reasons, has been caught on camera being helped into a car, screened inadequately by her minders. She was clearly not in control of her body.
This weakness can well be defined as psychological rather physical. Everyone has had to cancel an appointment, because they are not feeling up to it. The Queen has done so, very rarely, and so has Prince Philip and Princess Anne. Even the fierce dutifulness of the royal house admits occasions when it is best to cry off. Everyone is sympathetic when it happens, and sees not weakness but common sense. But the driving determination of Hillary Clinton took her past the 'abort' moment.
Nothing is easier than getting the future wrong. But I think that Clinton's presidential bid is finished. Americans will want to be assured that their choice will stay the course.
[Image Credit: screengrab from Youtube]